Low Cost Cheap Holidays to USA
Cheap USA Holidays: The average American work hard for a living, spending more hours at work and having less vacation time than the average European. This means that leisure time is especially valued in the United States. It is common, for example, for families to go camping for just a couple of days at the weekend so that they can spend time together. With such short vacations it is difficult to travel long distances, and this may explain why it is estimated that only 20 per cent of the US population has a passport for travel abroad. The United States also has such a lot to offer within its borders, with a huge choice of holiday destinations to attract people, ranging from long, sandy beaches and the scenery of its deserts and mountains to historic and vibrant cities such as New York and San Francisco.
Cheap lowcost US Deals

All inclusive

Low Cost Cheap USA Holidays
THE TOURISM INDUSTRY The tourism industry in the United States worth US$99 billion and is therefore very important to the country's economy. There are 2.6 million hotel rooms sold every day in the United States, supporting hundreds of thousands of job. Revenue from tourism is also important to the US economy and contributes towards public spending through the taxes tourists pay on goods and services. If tourism were to collapse then it is estimated that each American household would need to pay around US$898 in taxes to prevent public budgets from falling.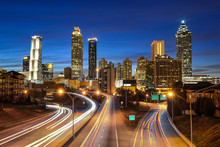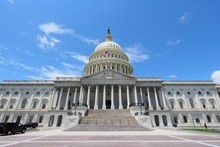 With most employers having only two weeks vacation a year, the vast majority of people holiday within the United States, often within their own state. Outdoor holidays are popular. In the winter there are many fabulous ski resorts in the Rocky Mountains and elsewhere, and the warm climate of Florida attracts visitors to its beaches all year round. Many families visit attractions such as Disneyland near Los Angeles. and in Florida. When Americans do travel abroad, the most popular destination is Western Europe (40 percent of all visits) and the most visited country is UK (14 percent of all overseas visit)
Las Vegas lies in the middle of the desert in Nevada state. The city celebrated its 100th birthday in 2005. In its short history it has become gambling capital of the world, and in 2010 it attracted over 40 million visitors. The huge casino resorts that line strip (the main thoroughfare) offer 24-hour gambling tables and slot machines as well as restaurants, high-class shopping and extravagant shows. So much money is earned by the city in its casinos that there is no state income tax in Nevada.